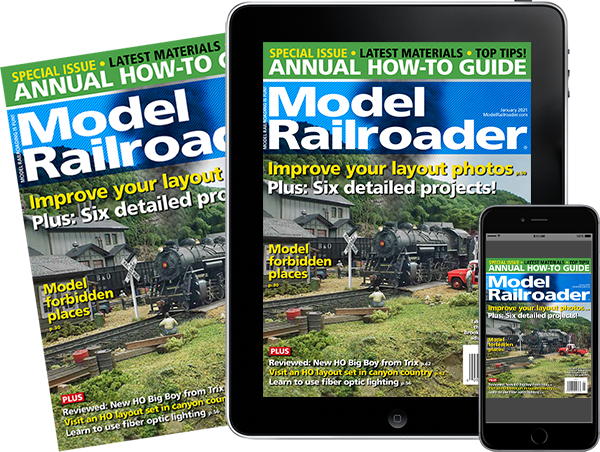 Advertise with us
Model Railroader, the world's largest circulated model railroading magazine, offers the advertising power of an educated audience of enthusiastic buyers.  Advertising in Model Railroader will help you increase sales, expand your customer base, brand your products, or launch new model railroading ventures.
Model Railroader's loyal readers actively use our monthly magazine and website for purchasing guidance.  They are buyers with a proven record of responding to the advertisements in Model Railroader.
Let Model Railroader assist you in capturing your share of this lucrative market.
Check out this short video to learn more about the magazine and our readership.
Advertising Representatives for Model Railroader
The following Kalmbach Media Co. advertising representatives are happy to assist you. Simply call 1-888-558-1544 and ask for the corresponding extension, or click on the name to email your representative.
Advertising Sales Representatives
Martha Stanczak, ext. 643
mstanczak@modelrailroader.com
Retail Directory and Classified Advertising
classads@kalmbach.com

Advertising Services
ads@modelrailroader.com
To request Advertising and Market Research information click here